Product Description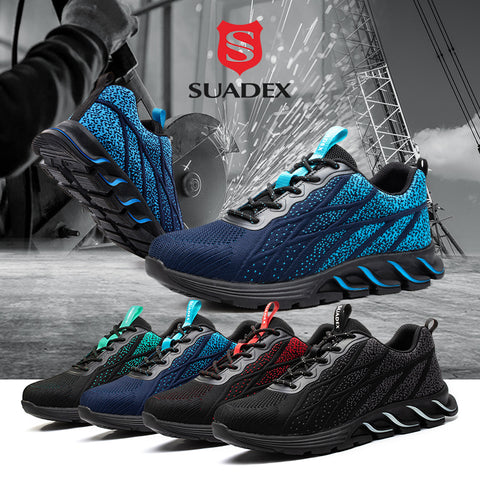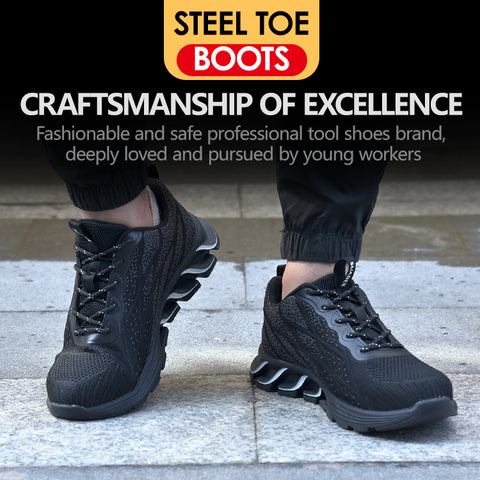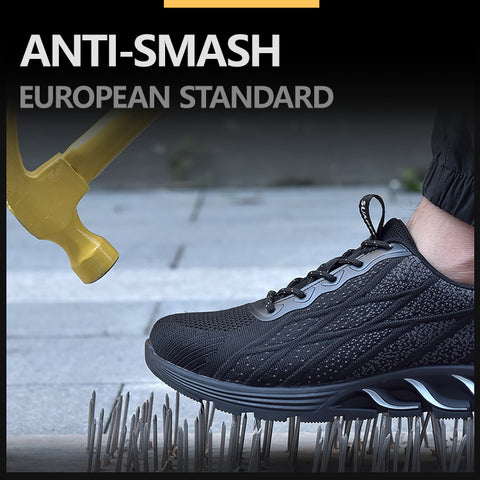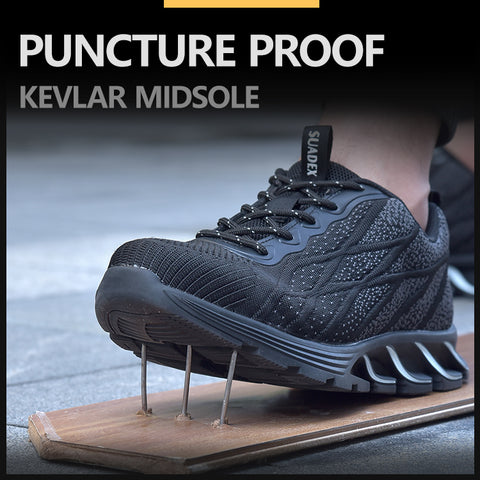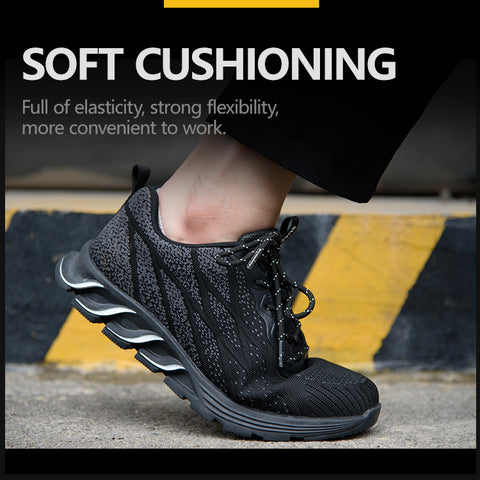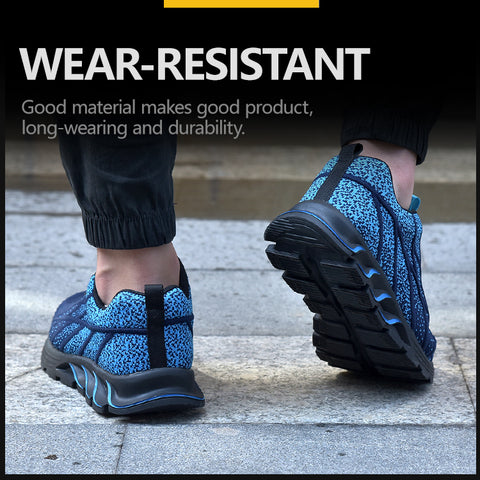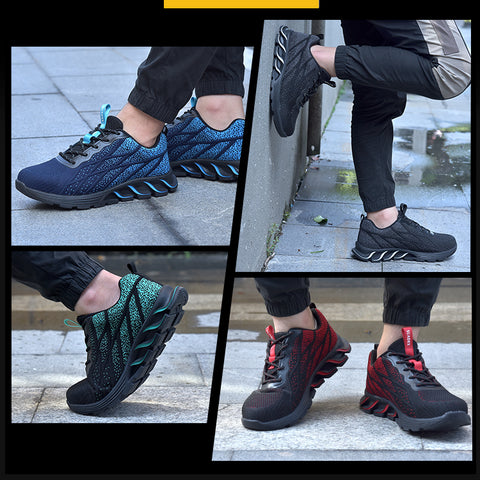 Rubber sole

Breathable Upper :

 

The steel toe shoes use new materials with comfortable, easy to breathable perspiration, it is soft freely retractable.

Indestructible:

 The indestructible steel toe cap can protect your toe with any accidents in the daily work.

Puncture-proof Midsole:

 

The insole with Kevlar misoles and Shock absorbing double insole . It provides strong protection from nails.Puncture Proof and Non-Slip.

Non-Slip :

The sole with pattern have the advantages in strong grip, strong abrasion resistance and long service life. Perfectly match your daily work and life inthe general environmental conditions.

Multi-use:

 

The steel toe sneakers idea for those working on construction, auto-manufacturing and warehouse. Also it can be used in daily life or as casual atheletic shoes.
ABOUT US
SUADEX is a steel toe shoe brand,the goal is to achieve two kinds of wearing of one pair of shoes for the workers. It features beauty of fashion and ensures safety.The shoes can not only ensure the safety of the wearers¡¯ feet, but also save the trouble of changing shoes when people commute to work. They are suitable for daily wear. Nowadays, people of different jobs need to rush around places of the city when they are on work. It would be painful to bump into things without a pair of comfortable and safe shoes.It would be unsuitable to go around without a pair of beautiful shoes. SUADEX came into being to help solve these problems.